Meet some of the passionate and knowledgeable people leading our organization.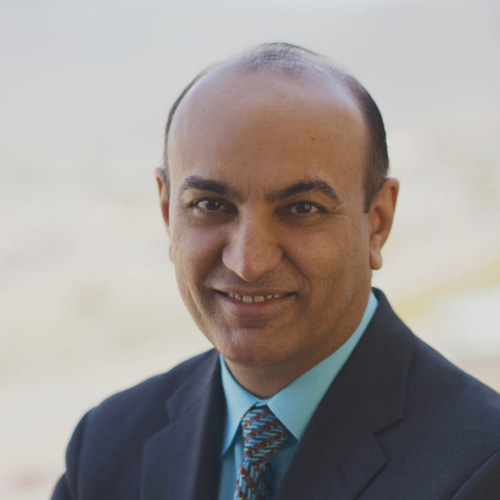 Ron transitioned from Vancouver to Kamloops in the year 2000. To date, he has taken ownership of a total of 26 British Columbia properties and four Alberta properties.
Ron's extensive background in finance and passion for business has allowed him to achieve an impressive streak of corporate transformations in the service, tourism and accommodations sector. Successfully owning and operating businesses for over 20 years has allowed Ron many opportunities, and he has found great personal pleasure in giving back to communities.
Ron volunteered his time and resources to Thompson Rivers University (TRU) since the year 2000 where he took delegates from TRU to India to promote the university to Indian students. At this time there were only five students from India attending TRU; today there are more than 1,250 students contributing over $50 million per year to the community. For seven years Ron was a director of the TRU Community Trust Board where he provided industry advice regarding expansion and direction for the university.
From 2016-2018 Ron was invited to sit on the PavCo Board of British Columbia as a director to assist in making economical decisions for BC Place and Vancouver Convention Centre that would maximize profits and community enjoyment. He was also invited to sit on the official panel in 2017 to review the Board of Directors for the First West Credit Union. In 2018 and 2019 Ron was invited to sit on the panel for the Western Canadian Lodging Conference.
With plentiful industry experience, an enthusiastic outlook, and an interest in growth in the hospitality industry, Ron feels confident that he is a valuable asset in transforming businesses in difficult situations and increasing their value.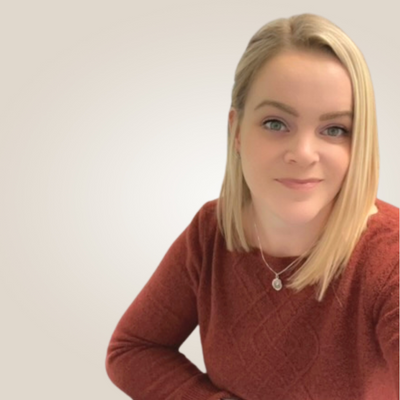 Brynn is Ron Mundi's Executive Assistant with over 11 years administrative experience in finance, operations and development. Brynn provides support and assistance to Ron and the team.
Brynn can be reached at b.totten@mundihotels.com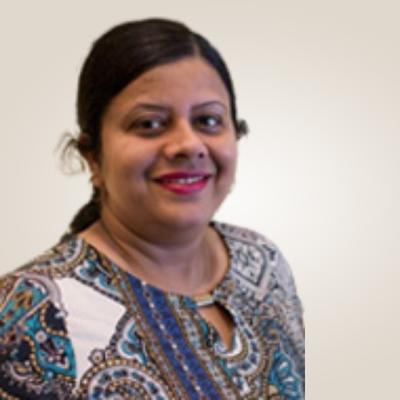 Adarsh has been part of the Mundi Hotel Enterprises Inc. company since day 1 (over 20 years) and has greatly contributed to the growth of the company. She holds a Diploma in Tourism from Thompson Rivers University and many other credentials. Her day to day role includes overseeing the hotel operations and executing all the purchasing for the Mundi Hotel Enterprises Inc. properties.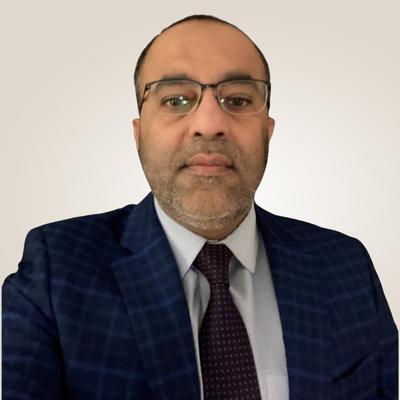 Muhammad began his hospitality career as a student in the mid-'90s. To the hospitality industry, he was able to explore his passion for performance and creating exceptional experiences. Thanks to his eye for detail, he excels at hotel openings/ rebranding, and instinctive organization skills as a Leader. Mundi Hotels is happy to have him as a valuable part of its team.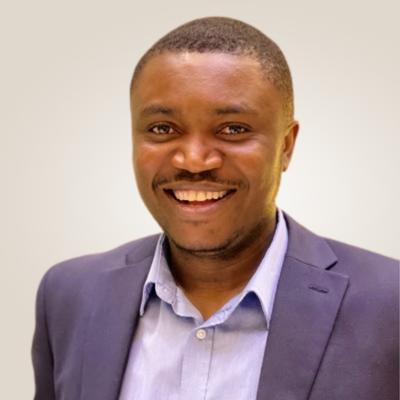 Princewill has been in the hotel industry for many years. Originally from Nigeria, he completed his BSc Business Administration (Nigeria) and moved his education to Thompson Rivers University where he completed his Master in Business Administration. Princewill started at the Coast Kamloops Hotel & Conference Centre in 2018 as a Front Desk Agent and quickly moved up to the position of Front Office Manager. He has been a valuable asset to our team and excels in his role.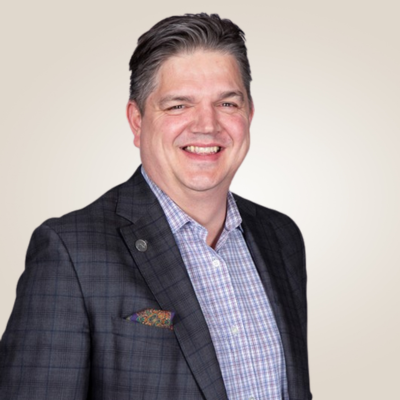 A Hospitality Management professional anchored by over 25 years' experience managing multi-million-dollar restaurants and hotels in senior management positions. Owned and operated a seasonal hotel and pub in Fernie, BC. Dedicated 18 years to managing Earls Restaurants throughout BC and AB. Experienced in opening new restaurants
that encompass the development and implementation of FOH systems from the ground up.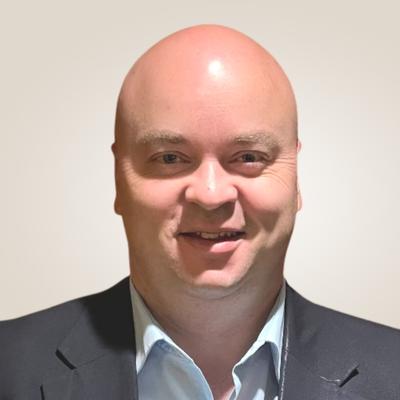 Michael has over 20 years of Hotel Sales Manager experience in hospitality Industry. Michael has become the "go to" manager and a consistent leader with a reputation for tenaciously protecting his client's interests. Michael is exceptionally well-respected in Alberta, not only for his unparalleled professional track record and high ethical standards but for being an honest, hard working family man who does absolutely everything in his power to achieve his professional and ownerships success.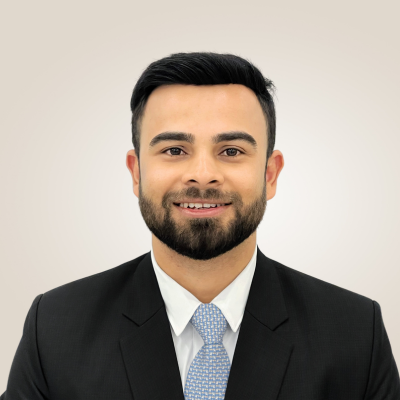 With an impressive background in the hospitality sector, Piyush brings ten years of diverse experience to our team. He began his journey with hands-on training at Four Seasons Hotels & Resorts and has since held progressively responsible roles at renowned establishments such as Taj Hotels Resorts & Palaces, Ramada by Wyndham, and Lonsdale Quay Hotel. Piyush's comprehensive academic background from Capilano University, Canada, and the Institute of Hotel Management, India, has honed his expertise in guest satisfaction, operational policy development, and room inventory management. His unwavering commitment to the industry is evident in his consistent performance, which has earned him recognition and awards. We are confident that Piyush's leadership and expertise will contribute significantly to the success of Four Points.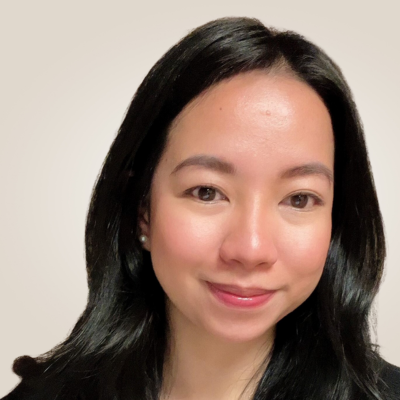 Allie is a passionate and dedicated professional who entered the Hospitality Industry in 2021 with a strong desire to make a meaningful impact and help others. With an unwavering commitment to exceptional hospitality and customer service, she consistently goes above and beyond to ensure the satisfaction of her team and guests. As our Operations Manager, Allie's main goal is to drive sales and profitability in highly competitive markets, utilizing her expertise and industry knowledge. Outside of work, she treasures quality time with her two daughters and embraces a vibrant lifestyle through exploration, invigorating hikes, and continuous personal growth. Allie's unwavering dedication to self-improvement reflects her enthusiasm for life and her determination to become the best version of herself.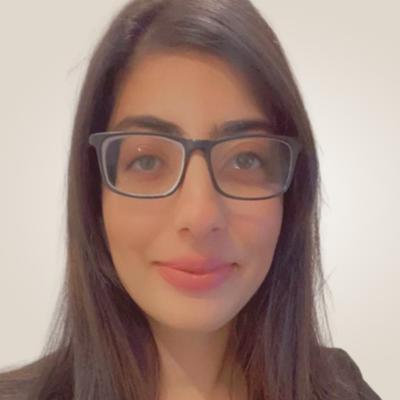 Chaman completed her Bachelor of Science in Physics and Mathematics in 2016 in Panjab University, India and in 2018 she has done Diploma in interior Decorations in Toronto, Canada. Chaman moved to Prince George and started at Ecolodge as Front Desk Agent in 2019 with us and Later same year she moved up to the position of Front Desk Manager in Coast Oliver Hotel. After two years hard work, her positive attitude and strong teamwork ability made herself to step up to the position of Operations Manager in Coast Oliver. She has been a valuable asset to our team and excels in her role.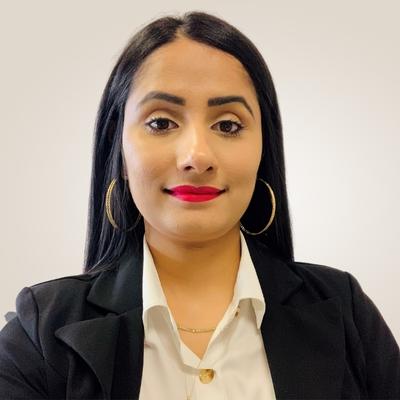 Robin Bajwa has joined the Best Western Cedar Park Inn in 2017 and has advanced through progressively more responsible positions in both the Housekeeping and Front Desk departments, where she played a key role in maintaining high standards and guest satisfaction.
Robin earned a degree from her home country in India. She manages day-to-day operations of the entire hotel consisting of the Front Desk, Housekeeping, and the VLT Lounge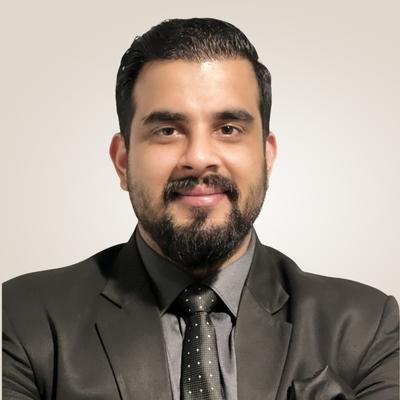 Chetan is a hotelier at heart, with over 7 years of experience in multiple luxury and 5-star business properties. He has earned his bachelor's degree in Hotel and Tourism management and he specializes in hotel operations and guest satisfaction. Having an objective to maintain a healthy bottom line for the hotel, he prioritizes team needs to keep them high in spirits as he believes a happy team plays a crucial role in achieving company's target. In his free time, he likes to play pool and travel to explore new places.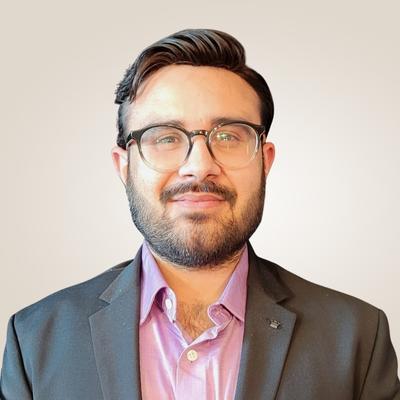 Chandan started with Mundi Hotel Enterprises Inc. as the Aberdeen Liquor Store supervisor back in 2017. With a dual degree in Business and forte in customer service, he strongly believes in keeping your head straight and welcoming all the opportunities that life provides you with. Chandan has taken on Travelodge by Wyndham Edson, as the General Manager in 2020 and is a strong addition to the hotel. June 2021 Chandan decided to take the opportunity to move to Edmonton and work as Operation Manager in Best Western Cedar Park Inn which has 195 guest rooms with restaurant and VLT Lounge onsite full services hotel. In April 2022, Chandan started working as the Operations Manager for Coast Fort St. John.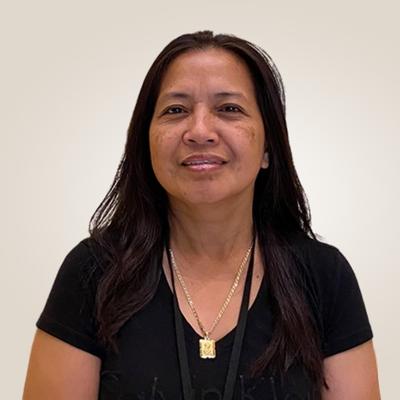 Evie joins Mundi Hotels as a Head Housekeeper in the Holiday Inn Kamloops Hotel, she has worked successfully for many years in the hotel industry. She is a hard worker, very organized and is passionate about her work. We are very happy to have Evie as a valuable part of our team.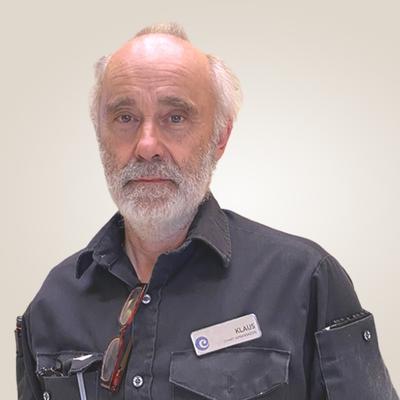 Klaus has considerable years of experience in hotel industry as Maintenance Manager. He experts in Electronics and Engineering. He keeps all the properties in top condition all the time. He is always willing to help and always has a smile on his face. No task is too big or small for Klaus. He worked for Mundi hotels almost 20 years. He has been a valuable asset to our team and excels in his role.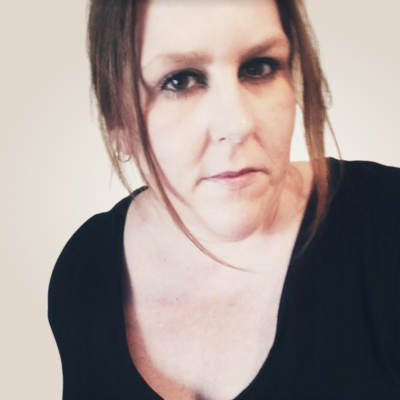 Erin has been in the hotel industry for 24 years. She has spent all her time within housekeeping. She loves the challenge that it brings and the fast paced environment.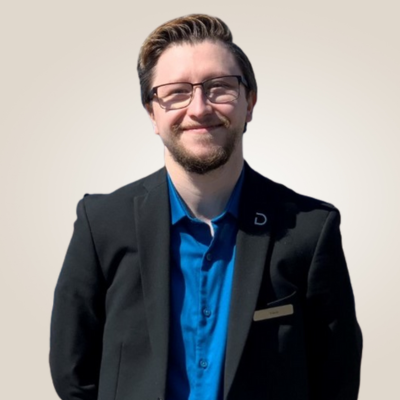 Travis has been working in the hospitality industry since 2010 with roles in Front Office, Food & Beverage, Sales & Catering, and Operations. He has travelled BC and Alberta working for small organizations through to large seasonal resorts. When he's not working, he enjoys spending time listening to vinyl, reading, or playing guitar.
Food & Beverage Operation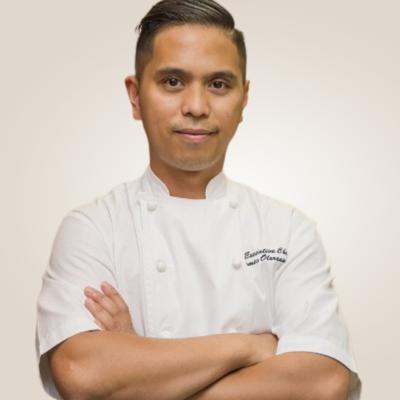 Romeo began his career in the kitchen at the age of 17. He spent a large part of his career working in Vancouver and gaining his Red Seal at Vancouver Community College in 2008. He's won numerous culinary competitions in Vancouver and Kamloops. He's been at the Coast Kamloops Hotel and Conference Centre since 2010 and has built ROMEOs Kitchen + Spirits into a place to eat in Kamloops.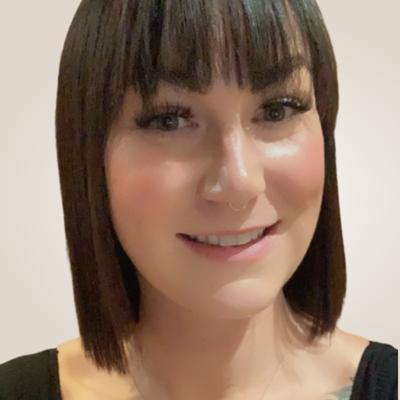 Nicole holds an Events & Conventions Diploma from Thompson Rivers University and has been in the food & beverage industry for 16 years. She started out by serving and made a gradual move into management. Her enthusiasm for the food & beverage industry hasn't wavered in all of that time. She loves what she does and continues to enjoy each and every day at work.
Nicole worked with Romeo and the team at the Coast Kamloops Hotel and Conference Centre to build ROMEOs Kitchen + Spirits and is extremely proud of the venture. Nicole and the team at Romeos Kitchen + Uptown Chefs are proud to consistently work with the Kamloops Hospice and the Kamloops Food Bank to give back to the community. Nicole is extremely proud of relaunching the Breakfast with Santa initiative in support of the Royal Inland Hospital Intensive Care Unit. The team has had two very successful years and are looking forward to more to come.
Nicole has two wonderful daughters and they are her entire world.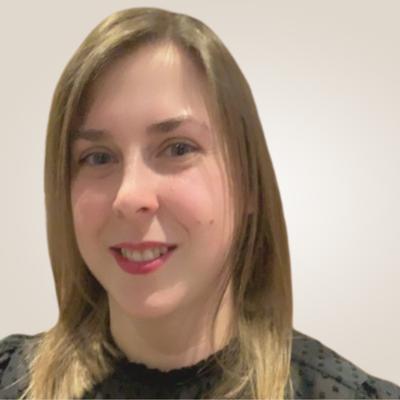 Christina was in the golf industry for 11 years and it wasn't until 5 years ago when she found her love for the food and beverage business. Her passion of being part of the food & beverage team stems from playing sports growing up and now just playing the occasional slow pitch or golf game on the weekends.
Alix is our Banquet Manager and has been with Uptown Chefs since it all started, she is the brains of the operational side of putting on your event. She takes great pride in her work and providing the best quality of service. Her role is to over see the logistics of catering your event on the day of. Alix and her team will be with you every step of the way, from arriving to departing your event. Alix oversees the implementation of catering services and offers a large variety of experience.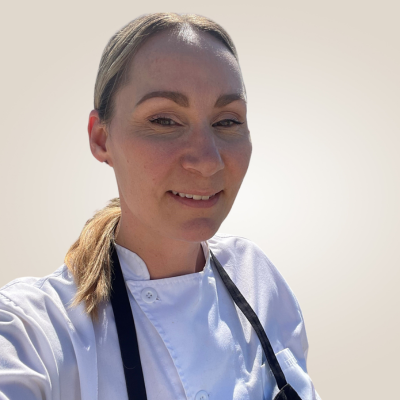 Michele began her love of food at an early age. She could be found watching cooking shows instead of cartoons. This love for creating led her to culinary school in Thunder Bay, On. where she finished her schooling with a stage in Southern Italy. Upon her return, she accepted a position at the prestigious Chateau Lake Louise, where she met life long friends and colleagues, that eventually led her to the Okanagan. In 2003 she acquired her Chef's Red Seal, under the guidance of world renown German Master Chef, Volker Jendhoff, in London, On. Later that year she finally settled in the Okanagan, where she's called home for 20 years. She gets her inspiration from local ingredients and global comfort food. She took over as Executive Chef at the Best Western Plus Kelowna in 2021, and has changed the pub experience by elevating the quality and dynamic of pub food.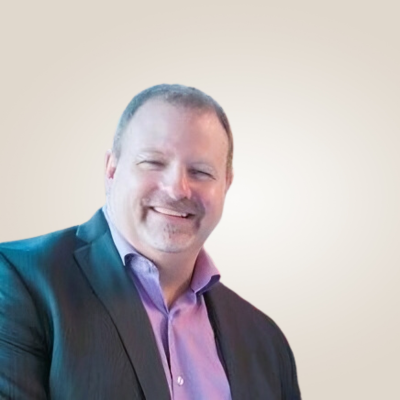 Introducing Terry Hayashi, our new Food & Beverage Manager, whose extensive hospitality experience and expertise make him a valuable addition to our team. With successful tenures at Playtime Casino, Sonora Room at Burrowing Owl Vintage Hospitality, and other notable establishments, Terry has excelled in overseeing multiple outlets, emphasizing wine programs, and delivering exceptional dining experiences. His diverse background, encompassing roles in Front-of-House management and introducing family-run wineries into the market, showcases his ability to bring fresh perspectives, innovation, and operational excellence to our company, aligning perfectly with our values and ensuring our continued success.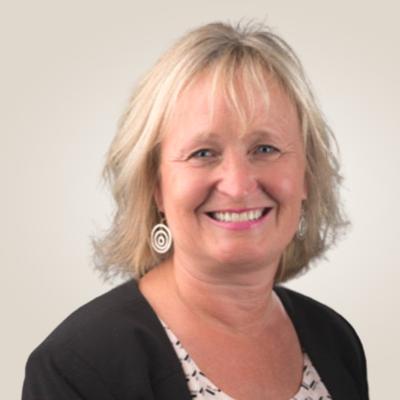 Angela is Chair of the Kamloops Accommodation Association and on Director on Tourism Kamloops Board. She enjoys the opportunity to work with industry colleagues and community leaders to grow the prospects for tourism within the Kamloops market.
Tanya joined Mundi Hotel Enterprises Inc. in October 2020 as a Senior Sales Manager after returning to her home roots of the Thompson Okanagan. She has worked in the hospitality industry for 20 years in a wide variety of roles after getting her degree in Business and Hospitality Management. In addition to Tanya's career in hospitality, her career path has included Commercial Insurance Account Executive with accreditation including Canadian Accredited Insurance Agent and Certified Risk Manager, as well as 2 years in banking. She has enjoyed many years of volunteering with her 2 boys' school programs and sport's teams both managing and coaching. Tanya loves to travel especially to experience the culture, the food and the wine. Tanya also loves outdoor activities and she is always excited to find new adventures and opportunities along the way.
Tanya, her husband Bill, their two sons and their son's wives live in Pritchard, B.C. on their first generation family farm.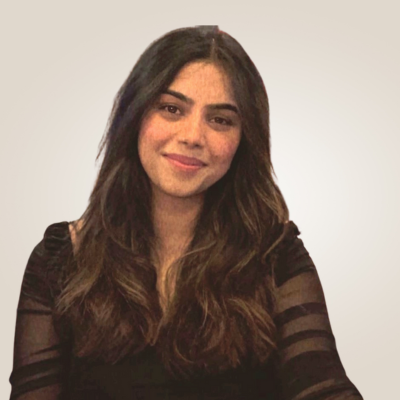 Sandeep started her Hospitality career as Front Desk Agent in 2017 and worked her way up to Director of Sales. She is responsible for Corporate , Groups & Event Sales for Best Western Plus Kelowna.
She earned her Bachelor of Business Administration from Punjab University.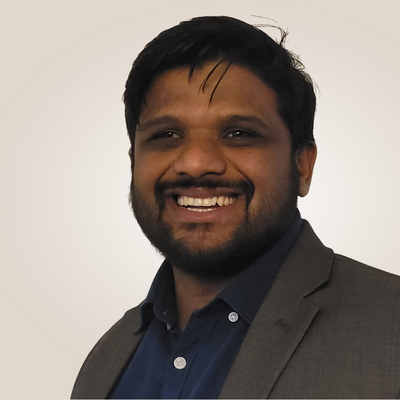 Rahul joined the Mundi Hotel Enterprises team with more than ten years of hospitality experience in India and Canada. He earned his bachelor's degree in hotel management and catering technology from Pune University. Rahul started his professional journey in Canada in 2017 as a Guest Service Agent at Sun Peaks Grand Hotel and quickly moved up to the position of Assistant Front Office Manager. He recently shifted into hotel sales and wants to grow under Angela and her team's mentorship. He supports the sales efforts for Mundi Hotels as a Sales Coordinator. He is a hardworking, dynamic, motivated, creative, and well-organized professional passionate about hospitality.
Rahul spends his recreational time with friends exploring outdoors, and nearby destinations. He believes the best vacation location in Switzerland! Coming to Rahul's home for dinner, you can expect the aromatics of Indian cooking with Biryani as a feature dish accompanied by the sounds of Sufi Fusion folk music playing.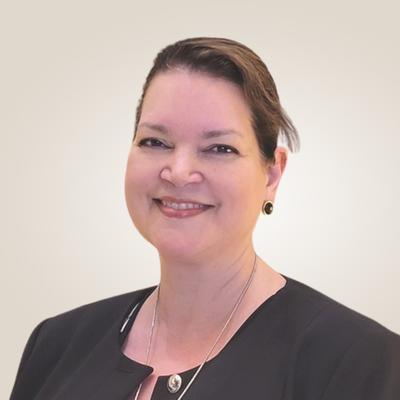 Roxanne joined the team at Mundi Hotel Enterprises Inc. with many years of hotel experience. Working her way from Housekeeping, Food & Beverage, Front Office, Reservations to Sales & Revenue Management. Her previous path has included working for both Delta Hotels in Whistler, Pan Pacific Whistler and more recently at the Sun Peaks Grand Hotel & Conference Centre. She is a dynamic, motivated, creative and well-organized professional who is passionate about Hospitality.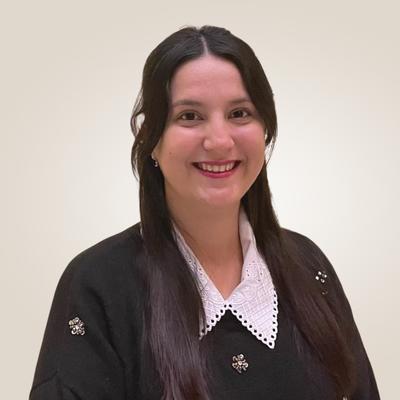 Mia is the Administrative Assistant for the team with a specialty in marketing strategies. Mia is responsible for general administration, reception and social media communications.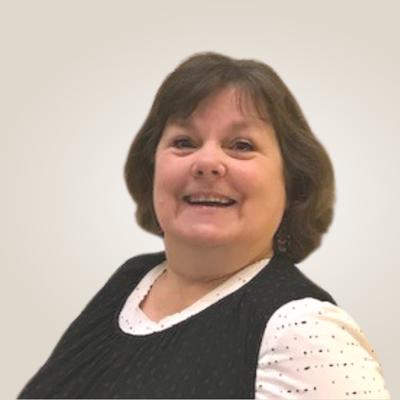 Pat joined the Coast Kamloops Hotel team in 2016 when she moved back to her hometown from the Lower Mainland. Pat began her career in the legal profession but changed careers by obtaining a certificate in Events and Convention Management from Cariboo College (now Thompson Rivers University). She also earned an Associate Degree in Destination Marketing from Royal Roads University. Pat worked at numerous hotels in the sales and catering departments, and additionally as Tourism Manager for Metropolis at Metrotown in the Lower Mainland. Her extensive volunteerism included work with Vancouver 2010 Winter Olympic Games, Vancouver 2003 World Weightlifting Championships, Kamloops 2016 IIHF Women's World Championships, and Kamloops 2018 BC Winter Games, to name a few. She is well organized and loves working within the tourism industry.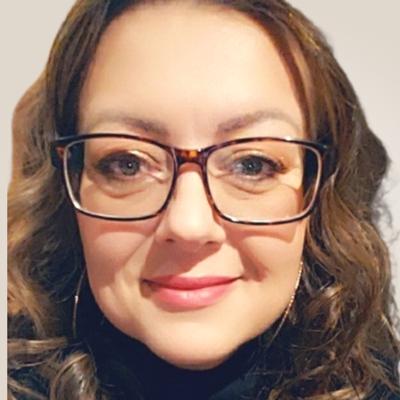 Robyn has over 15 years of event experience. She got her start working as a Volunteer Coordinator & Guest Experience Manager at the Royal Aviation Museum of Western Canada. She has been at this property for 14 years and specializes in Corporate Events & Conferences/Tradeshows. Robyn's gift of organization, attention to detail, creative imagination, concept design and contagious enthusiasm have earned her a reputation for unparalleled excellence as an event planner. Robyn will ensure your concepts are executed flawlessly while maintaining a pleasant, calm, and helpful demeanor to ensure an amazing experience for you and your guests.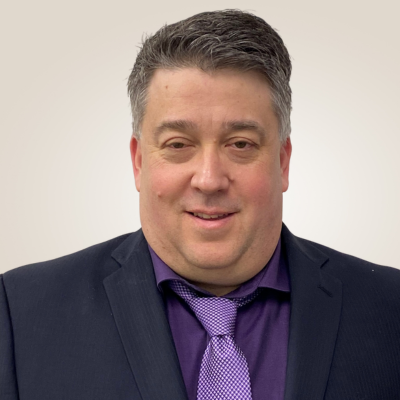 David joined the Mundi Hotels group in 2023 as the CFO. He obtained his Batchelor of Business Administration (BBA) in 2005 and his Certified General Accountant (now CPA) in 2002 and has over 20 years of financial management experience. David's responsibilities include operational and financial strategy, assessment of acquisition/ expansion opportunities, governance, risk management and tax planning.
David has worked with various local business and government entities as a financial manager for many years and assisted various companies with growth and expansion and to drive financial results.
When David is not at work, you can find him spending time on one of our local lakes with friends and family.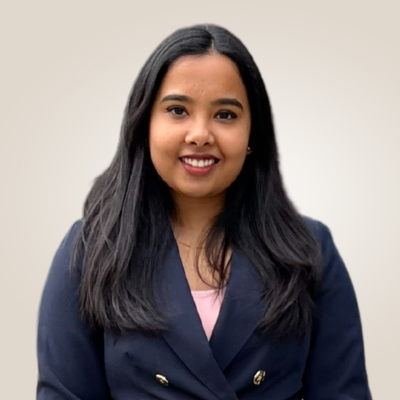 In 2022, Sumi began her career with the Mundi Hotels at Coast Kamloops as a front desk ambassador. Simultaneously pursuing her MBA from Thompson Rivers University, she gradually transitioned to the accounting department. During her time at TRU, she earned various certifications and awards, including winning the CFA Ethics challenge in Alberta and BC at the provincial level. Prior to relocating to Canada, Sumi also dedicated a few years to establishing her own startup while in India.
She loves to spend time on the beach during summers and you can find her going on hikes or long drives on the weekends.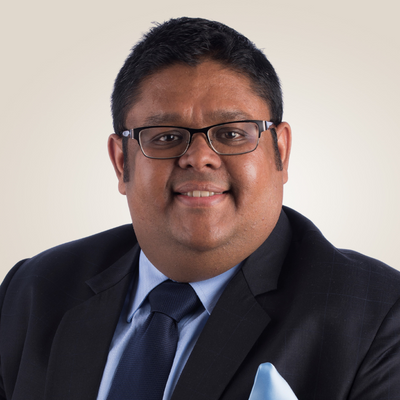 Ab has more than 18 years of experience in the accounting world, including more than ten years in Canada. He is qualified as a Chartered Professional Accountant of Canada and Chartered Accountant of India, with a Masters in International Accounting and Financial Management from the University of Glasgow, UK. He has a versatile experience in assurance, accounting, taxation, banking and the allied areas.
When not working, Ab can be found spending time with his family and/or watching movies.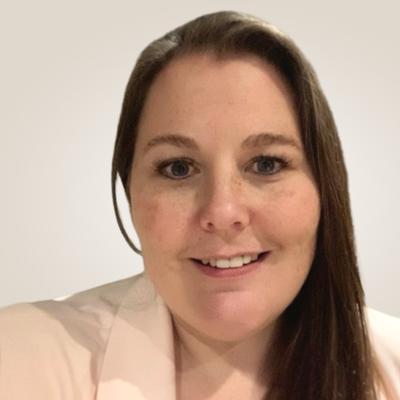 Lisa has been with The Coast Kamloops Hotel & Conference Centre since September 2018 in the role of Accounting Manager and oversees the accounts payable and accounts receivable responsibilities for the company. She is a financial professional with over twenty years of experience in accounting and finance. Lisa has significant experience in financial reporting and analysis, compliance, budgeting, risk management, IT management, human resources, payroll, and employee benefits. She is an expert in evaluating and improving processes to strengthen internal controls and compliance.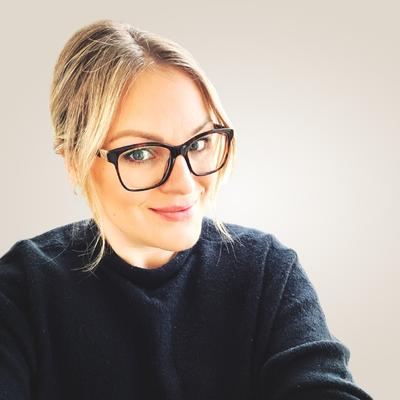 Brianne is the Development Manager and a Registered Professional Planner with over 17 years of experience in development planning. She leads the Mundi Construction team, specializing in complex commercial and multi-family project management.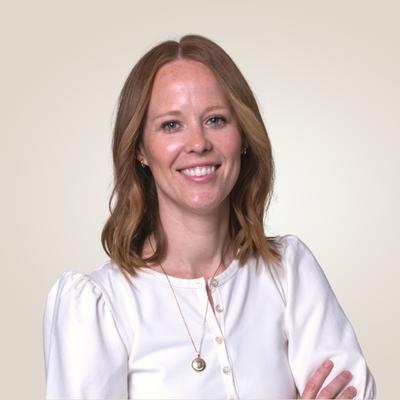 Ashley is a Project Manager with a background in urban and rural planning with over 12 years of development planning experience. Ashley focuses on the pre-construction management of hotel and multi-family developments.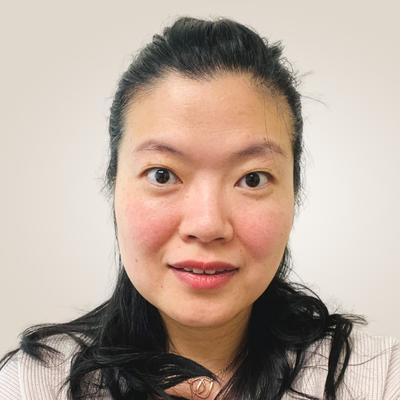 Amanda is the Procurement Manager with over 20 years experience in hotel management and development. Amanda leads the procurement of supplies for both the hotel and multi-family developments.