Meet some of the passionate and knowledgeable people leading our organization.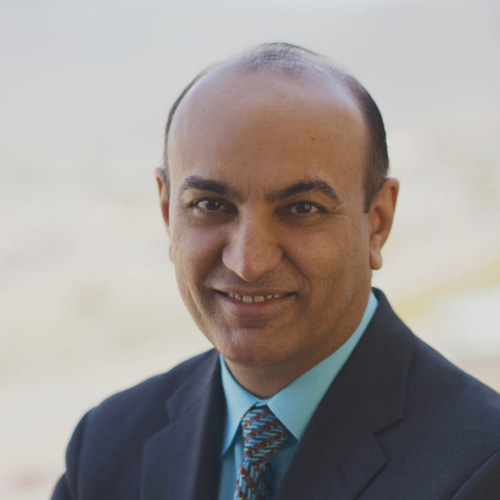 Ron transitioned from Vancouver to Kamloops in the year 2000. To date, he has taken ownership of a total of 26 British Columbia properties and four Alberta properties.
Ron's extensive background in finance and passion for business has allowed him to achieve an impressive streak of corporate transformations in the service, tourism and accommodations sector. Successfully owning and operating businesses for over 20 years has allowed Ron many opportunities, and he has found great personal pleasure in giving back to communities.
Ron volunteered his time and resources to Thompson Rivers University (TRU) since the year 2000 where he took delegates from TRU to India to promote the university to Indian students. At this time there were only five students from India attending TRU; today there are more than 1,250 students contributing over $50 million per year to the community. For seven years Ron was a director of the TRU Community Trust Board where he provided industry advice regarding expansion and direction for the university.
From 2016-2018 Ron was invited to sit on the PavCo Board of British Columbia as a director to assist in making economical decisions for BC Place and Vancouver Convention Centre that would maximize profits and community enjoyment. He was also invited to sit on the official panel in 2017 to review the Board of Directors for the First West Credit Union. In 2018 and 2019 Ron was invited to sit on the panel for the Western Canadian Lodging Conference.
With plentiful industry experience, an enthusiastic outlook, and an interest in growth in the hospitality industry, Ron feels confident that he is a valuable asset in transforming businesses in difficult situations and increasing their value.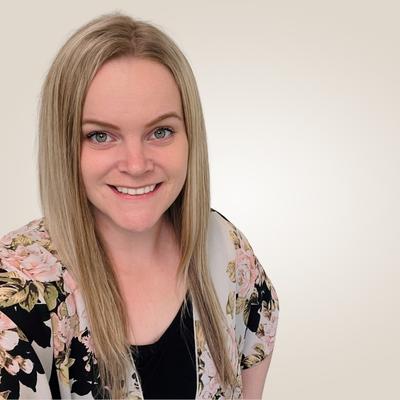 Brynn is Ron Mundi's Executive Assistant with over 11 years administrative experience in finance, operations and development. Brynn provides support and assistance to Ron and the team.
Brynn can be reached at b.totten@mundihotels.com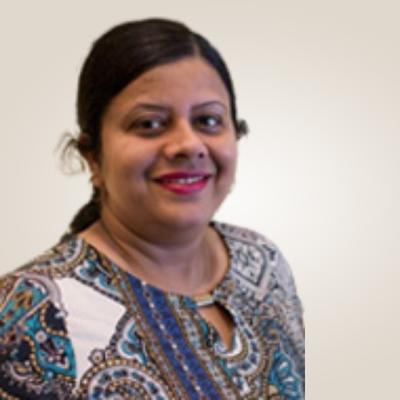 Adarsh has been part of the Mundi Hotel Enterprises Inc. company since day 1 (over 20 years) and has greatly contributed to the growth of the company. She holds a Diploma in Tourism from Thompson Rivers University and many other credentials. Her day to day role includes overseeing the hotel operations and executing all the purchasing for the Mundi Hotel Enterprises Inc. properties.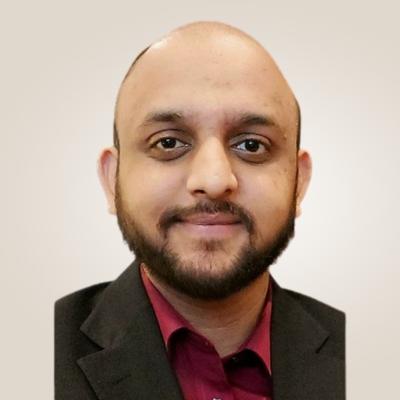 Harmesh is a passionate Hospitality Executive with a bachelor's degree in Hospitality Management. He specializes in Hotel Operations and Revenue Management. He is a methodical professional skilled in achieving organizational objectives while maintaining the delicate balance between offering quality service and driving profitability.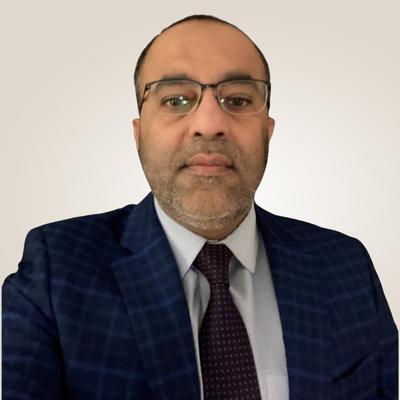 Muhammad began his hospitality career as a student in the mid-'90s. To the hospitality industry, he was able to explore his passion for performance and creating exceptional experiences. Thanks to his eye for detail, he excels at hotel openings/ rebranding, and instinctive organization skills as a Leader. Mundi Hotels is happy to have him as a valuable part of its team.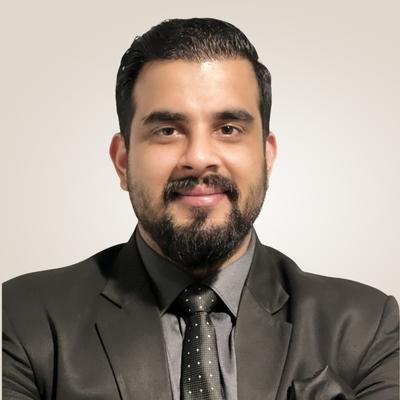 Chetan is a hotelier at heart, with over 7 years of experience in multiple luxury and 5-star business properties. He has earned his bachelor's degree in Hotel and Tourism management and he specializes in hotel operations and guest satisfaction. Having an objective to maintain a healthy bottom line for the hotel, he prioritizes team needs to keep them high in spirits as he believes a happy team plays a crucial role in achieving company's target. In his free time, he likes to play pool and travel to explore new places.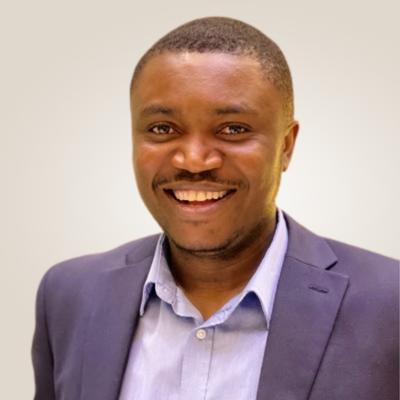 Princewill has been in the hotel industry for many years. Originally from Nigeria, he completed his BSc Business Administration (Nigeria) and moved his education to Thompson Rivers University where he completed his Master in Business Administration. Princewill started at the Coast Kamloops Hotel & Conference Centre in 2018 as a Front Desk Agent and quickly moved up to the position of Front Office Manager. He has been a valuable asset to our team and excels in his role.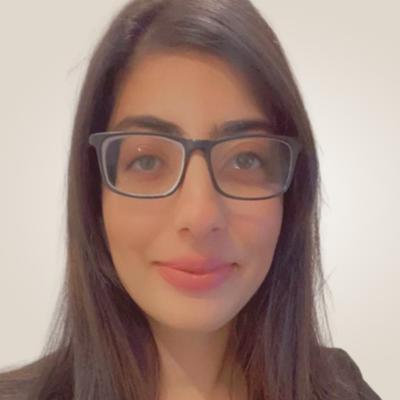 Chaman completed her Bachelor of Science in Physics and Mathematics in 2016 in Panjab University, India and in 2018 she has done Diploma in interior Decorations in Toronto, Canada. Chaman moved to Prince George and started at Ecolodge as Front Desk Agent in 2019 with us and Later same year she moved up to the position of Front Desk Manager in Coast Oliver Hotel. After two years hard work, her positive attitude and strong teamwork ability made herself to step up to the position of Operations Manager in Coast Oliver. She has been a valuable asset to our team and excels in her role.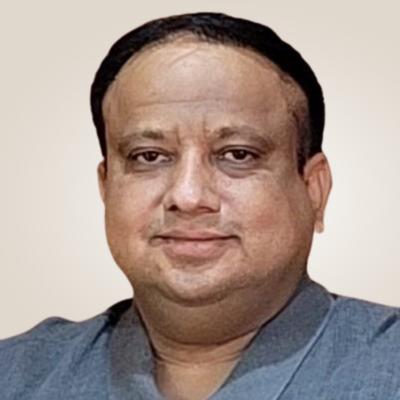 Pal has been part of Mundi Hotel Enterprises for the last 20 years. He has considerable experience in the hospitality industry. He also contributes his management skills and construction knowledge during the renovation of all our hotels. Currently, he is the General Manager at our Coast Lethbridge property. He is a valuable asset to the company and excels in his role.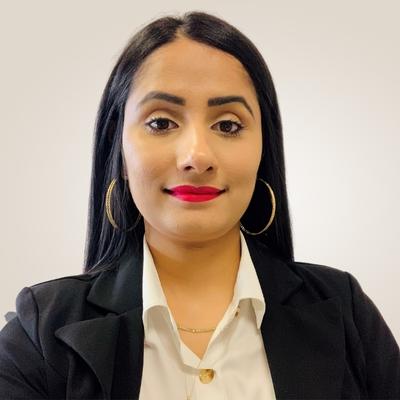 Robin Bajwa has joined the Best Western Cedar Park Inn in 2017 and has advanced through progressively more responsible positions in both the Housekeeping and Front Desk departments, where she played a key role in maintaining high standards and guest satisfaction.
Robin earned a degree from her home country in India. She manages day-to-day operations of the entire hotel consisting of the Front Desk, Housekeeping, and the VLT Lounge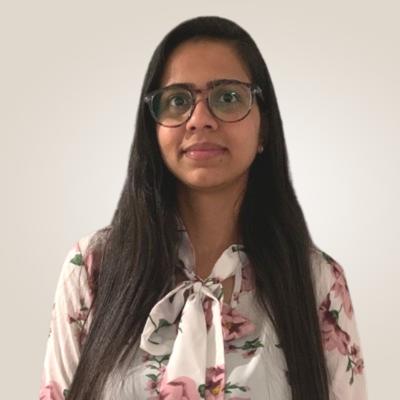 Yachika Kapoor has done bachelors and master's in Biotechnology from India. Yachika came to Canada in August 2019 as a student and has received 2 post graduate certificates in Project Management and Business Management respectively. Yachika started working with Mundi Hotel Enterprises as Operation Manager at Travelodge Edson in June 2021. In April 2022, Yachika started working at the Coast West Edmonton Hotel and Conference Centre as the Operations Manager.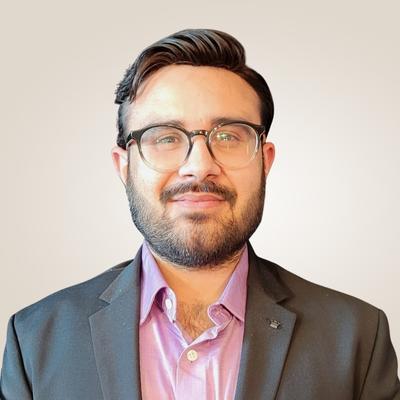 Chandan started with Mundi Hotel Enterprises Inc. as the Aberdeen Liquor Store supervisor back in 2017. With a dual degree in Business and forte in customer service, he strongly believes in keeping your head straight and welcoming all the opportunities that life provides you with. Chandan has taken on Travelodge by Wyndham Edson, as the General Manager in 2020 and is a strong addition to the hotel. June 2021 Chandan decided to take the opportunity to move to Edmonton and work as Operation Manager in Best Western Cedar Park Inn which has 195 guest rooms with restaurant and VLT Lounge onsite full services hotel. In April 2022, Chandan started working as the Operations Manager for Coast Fort St. John.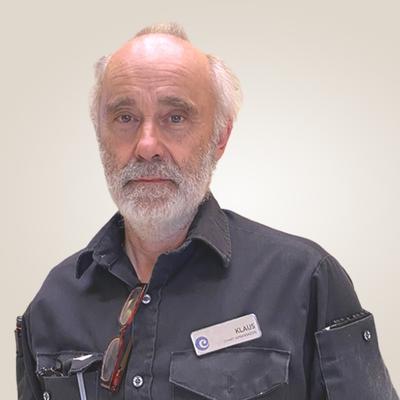 Klaus has considerable years of experience in hotel industry as Maintenance Manager. He experts in Electronics and Engineering. He keeps all the properties in top condition all the time. He is always willing to help and always has a smile on his face. No task is too big or small for Klaus. He worked for Mundi hotels almost 20 years. He has been a valuable asset to our team and excels in his role.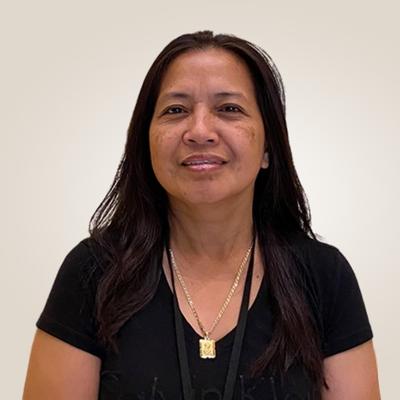 Evie joins Mundi Hotels as a Head Housekeeper in the Holiday Inn Kamloops Hotel, she has worked successfully for many years in the hotel industry. She is a hard worker, very organized and is passionate about her work. We are very happy to have Evie as a valuable part of our team.
Food & Beverage Operation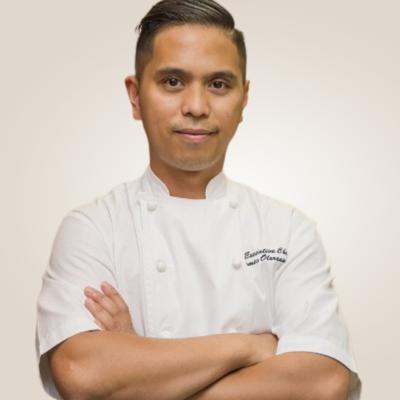 Romeo began his career in the kitchen at the age of 17. He spent a large part of his career working in Vancouver and gaining his Red Seal at Vancouver Community College in 2008. He's won numerous culinary competitions in Vancouver and Kamloops. He's been at the Coast Kamloops Hotel and Conference Centre since 2010 and has built ROMEOs Kitchen + Spirits into a place to eat in Kamloops.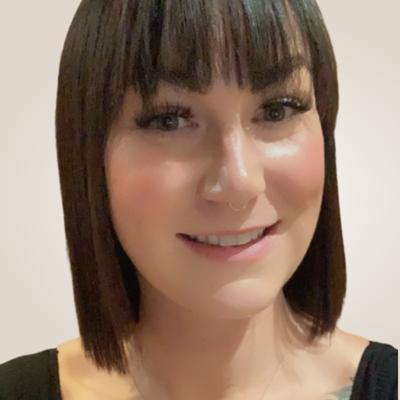 Nicole holds an Events & Conventions Diploma from Thompson Rivers University and has been in the food & beverage industry for 16 years. She started out by serving and made a gradual move into management. Her enthusiasm for the food & beverage industry hasn't wavered in all of that time. She loves what she does and continues to enjoy each and every day at work.
Nicole worked with Romeo and the team at the Coast Kamloops Hotel and Conference Centre to build ROMEOs Kitchen + Spirits and is extremely proud of the venture. Nicole and the team at Romeos Kitchen + Uptown Chefs are proud to consistently work with the Kamloops Hospice and the Kamloops Food Bank to give back to the community. Nicole is extremely proud of relaunching the Breakfast with Santa initiative in support of the Royal Inland Hospital Intensive Care Unit. The team has had two very successful years and are looking forward to more to come.
Nicole has two wonderful daughters and they are her entire world.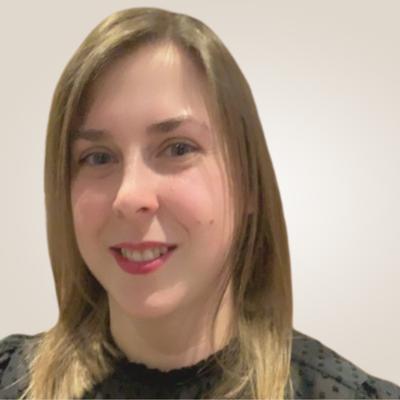 Christina was in the golf industry for 11 years and it wasn't until 5 years ago when she found her love for the food and beverage business. Her passion of being part of the food & beverage team stems from playing sports growing up and now just playing the occasional slow pitch or golf game on the weekends.
Alix is our Banquet Manager and has been with Uptown Chefs since it all started, she is the brains of the operational side of putting on your event. She takes great pride in her work and providing the best quality of service. Her role is to over see the logistics of catering your event on the day of. Alix and her team will be with you every step of the way, from arriving to departing your event. Alix oversees the implementation of catering services and offers a large variety of experience.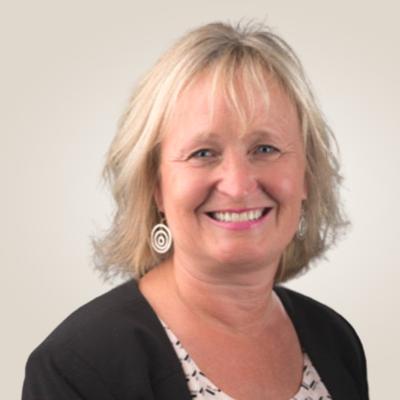 Angela became a part of Mundi Hotels in 2011, the same month the Coast Kamloops Hotel & Conference Centre was acquired, at that time an independent hotel. As Director of Sales she enjoyed being involved in branding the hotel, and the renovation process during the 9 million dollar property makeover. From there the next ten years were a delightful whirlwind in keeping up with Mr. Mundi's acquisitions, branding, re-branding and exploring the many opportunities he uncovered. She hired and supported the sales team for the hotels in their sale's activities, marketing and revenue goals.
In recent years Angela was honoured to be part of the planning for three new hotel builds and is very proud of the research, learning and actions she took to support their successful launches. Working with each of the brands she offered dependable information to create the front office systems, construct rate strategies and ensure compliance with brand policies for online content and marketing. These processes have become her professional passion projects.
Angela is a Director on the boards of the Kamloops Accommodation Association and Tourism Kamloops and enjoys the opportunity to work with industry colleagues and community leaders to grow the prospects for tourism within the Kamloops market.
Prior to working with the original team (family) at Mundi Hotels, Angela grew up in the industry learning from every experience, and succeeding in roles with Rocky Mountaineer Vacations, Tourism Whistler, and many years at Delta Hotels. She moved from Vancouver to Kamloops in 1999 with her husband and boys to enjoy the endless sunshine, quicker commuting and more living. In her leisure time Angela loves travel, or to play locally in the rivers, lakes and trails of Kamloops and socialize with her cherished family and friends.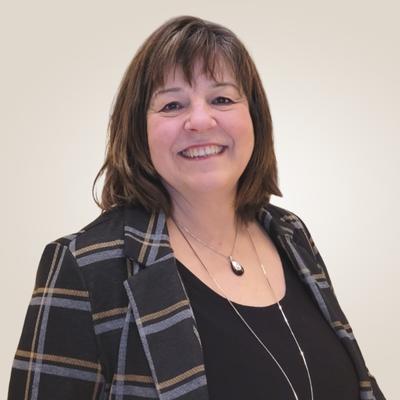 Brenda joined Mundi Hotels in April 2022 as a Regional Sales Manager.
She has a passion for people and when you meet her, you will always be greeted with a big smile. Brenda's strengths include an entrepreneurial mindset, innovative strategies, along with a passion for the industry.
Brenda has enjoyed working in the hospitality industry for the past 11 years. Earlier in her life Brenda developed many skills in a variety of roles. She owned and operated a successful hair salon, also gaining a Red Seal certification in hairdressing. She cruised through the automobile industry for a few years and then expanded her abilities in Human Resources as a Recruitment Manager.
Brenda enjoyed many years of volunteering with her three sons' school programs and sport's teams. She loves to travel, experience new cultures and meet new people from all walks of life.
Brenda takes pleasure in spending time with her husband Lance, their family and especially their grandchildren. She values the time and experiences they have together. Her caring nature and interest in people is apparent in each conversation she has.
Tanya joined Mundi Hotel Enterprises Inc. in October 2020 as a Senior Sales Manager after returning to her home roots of the Thompson Okanagan. She has worked in the hospitality industry for 20 years in a wide variety of roles after getting her degree in Business and Hospitality Management. In addition to Tanya's career in hospitality, her career path has included Commercial Insurance Account Executive with accreditation including Canadian Accredited Insurance Agent and Certified Risk Manager, as well as 2 years in banking. She has enjoyed many years of volunteering with her 2 boys' school programs and sport's teams both managing and coaching. Tanya loves to travel especially to experience the culture, the food and the wine. Tanya also loves outdoor activities and she is always excited to find new adventures and opportunities along the way.
Tanya, her husband Bill, their two sons and their son's wives live in Pritchard, B.C. on their first generation family farm.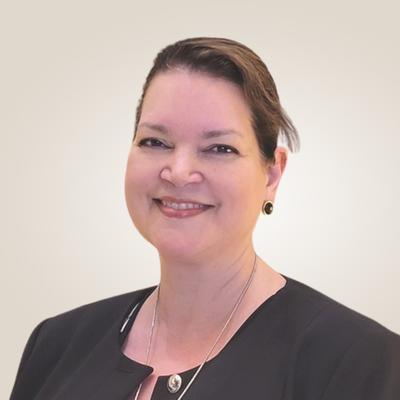 Roxanne joined the team at Mundi Hotel Enterprises Inc. with many years of hotel experience. Working her way from Housekeeping, Food & Beverage, Front Office, Reservations to Sales & Revenue Management. Her previous path has included working for both Delta Hotels in Whistler, Pan Pacific Whistler and more recently at the Sun Peaks Grand Hotel & Conference Centre. She is a dynamic, motivated, creative and well-organized professional who is passionate about Hospitality.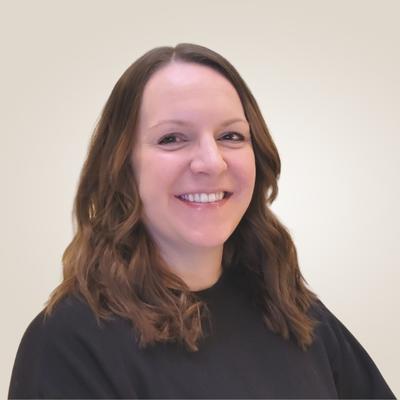 Chantelle has been in the hospitality industry for over 10 years and has gained knowledge in many different areas of hotels. She has found her true calling in her role of revenue and marketing and enjoys analyzing hospitality trends and creating fun, inspiring materials for the properties. In her spare time she can be found relaxing with her animals, spending time with her family and/or enjoying a glass of wine.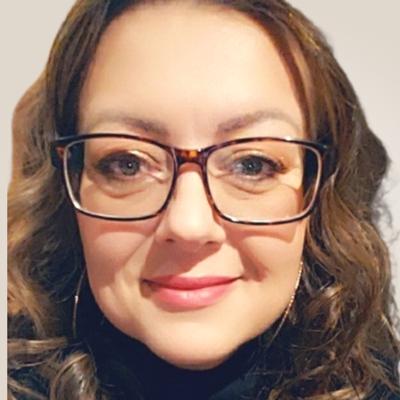 Robyn has over 15 years of event experience. She got her start working as a Volunteer Coordinator & Guest Experience Manager at the Royal Aviation Museum of Western Canada. She has been at this property for 14 years and specializes in Corporate Events & Conferences/Tradeshows. Robyn's gift of organization, attention to detail, creative imagination, concept design and contagious enthusiasm have earned her a reputation for unparalleled excellence as an event planner. Robyn will ensure your concepts are executed flawlessly while maintaining a pleasant, calm, and helpful demeanor to ensure an amazing experience for you and your guests.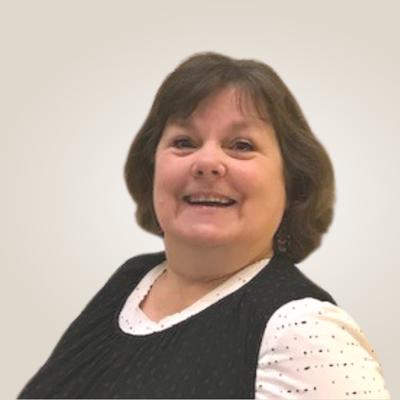 Pat joined the Coast Kamloops Hotel team in 2016 when she moved back to her hometown from the Lower Mainland. Pat began her career in the legal profession but changed careers by obtaining a certificate in Events and Convention Management from Cariboo College (now Thompson Rivers University). She also earned an Associate Degree in Destination Marketing from Royal Roads University. Pat worked at numerous hotels in the sales and catering departments, and additionally as Tourism Manager for Metropolis at Metrotown in the Lower Mainland. Her extensive volunteerism included work with Vancouver 2010 Winter Olympic Games, Vancouver 2003 World Weightlifting Championships, Kamloops 2016 IIHF Women's World Championships, and Kamloops 2018 BC Winter Games, to name a few. She is well organized and loves working within the tourism industry.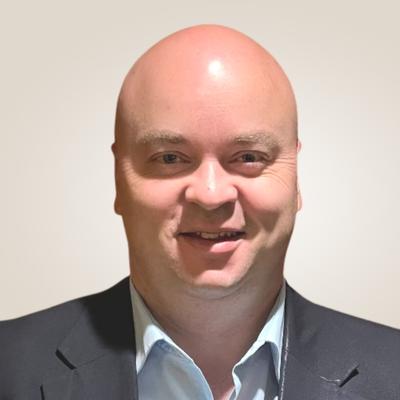 Michael has over 20 years of Hotel Sales Manager experience in hospitality Industry. Michael has become the "go to" manager and a consistent leader with a reputation for tenaciously protecting his client's interests. Michael is exceptionally well-respected in Alberta, not only for his unparalleled professional track record and high ethical standards but for being an honest, hard working family man who does absolutely everything in his power to achieve his professional and ownerships success.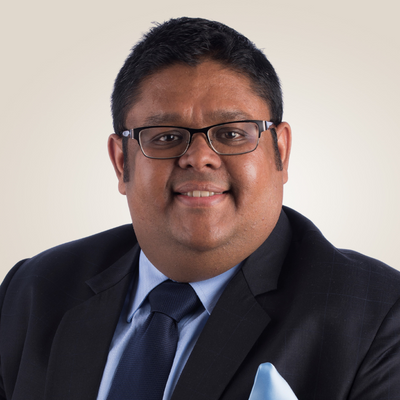 Ab has more than 18 years of experience in the accounting world, including more than ten years in Canada. He is qualified as a Chartered Professional Accountant of Canada and Chartered Accountant of India, with a Masters in International Accounting and Financial Management from the University of Glasgow, UK. He has a versatile experience in assurance, accounting, taxation, banking and the allied areas.
When not working, Ab can be found spending time with his family and/or watching movies.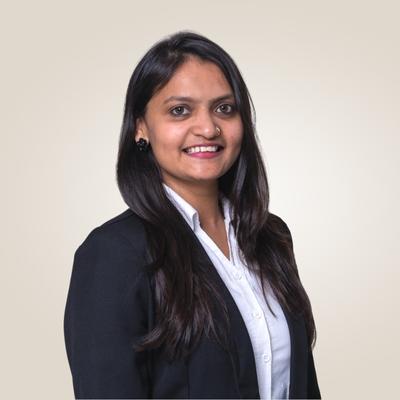 Rutika is a skilled accountant with over 8 years' experience in both India and Canada. Rutika is responsible for all controller duties within the company.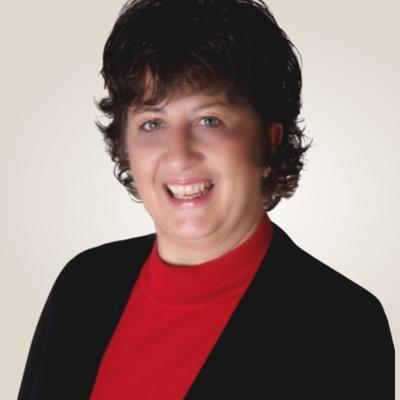 Sofia's passion for numbers has led her to a career in accounting. As the Controller for Mundi Hotel Enterprises Ltd. she is responsible for month end and year end financial statement preparation along with all payroll related responsibilities. She has worked in public practice, municipal offices and ran a business of her own. When she is not working she enjoys a glass of red wine from her deck overlooking the water.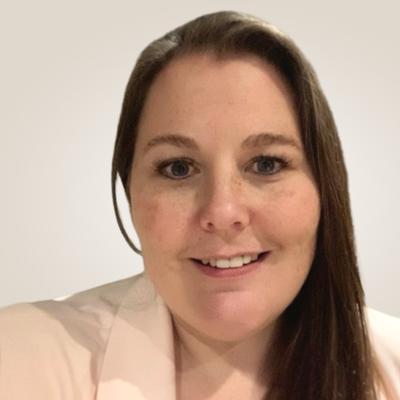 Lisa has been with The Coast Kamloops Hotel & Conference Centre since September 2018 in the role of Accounting Manager and oversees the accounts payable and accounts receivable responsibilities for the company. She is a financial professional with over twenty years of experience in accounting and finance. Lisa has significant experience in financial reporting and analysis, compliance, budgeting, risk management, IT management, human resources, payroll, and employee benefits. She is an expert in evaluating and improving processes to strengthen internal controls and compliance.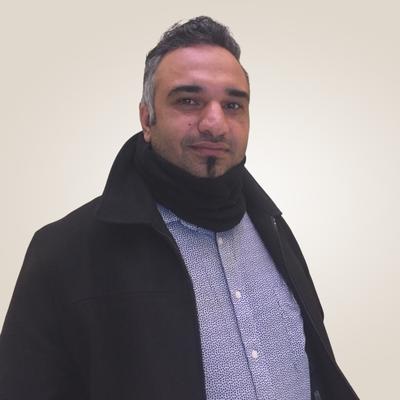 Parm is a certified Project Management Professional with over 20 years experience in the construction industry. Parm oversees the development and construction of large hotels and multi-family buildings.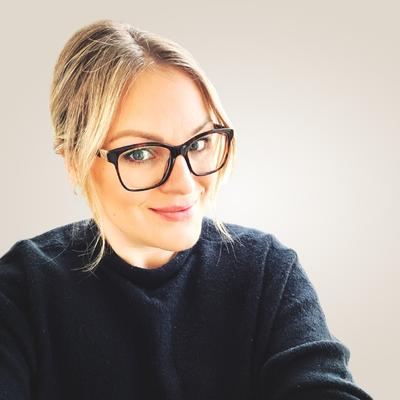 Brianne is the Development Manager and a Registered Professional Planner with over 17 years of experience in development planning. She leads the Mundi Construction team, specializing in complex commercial and multi-family project management.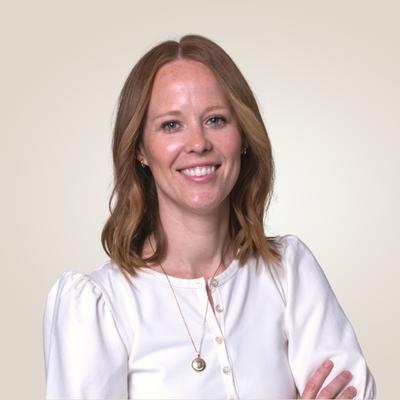 Ashley is a Project Manager with a background in urban and rural planning with over 12 years of development planning experience. Ashley focuses on the pre-construction management of hotel and multi-family developments.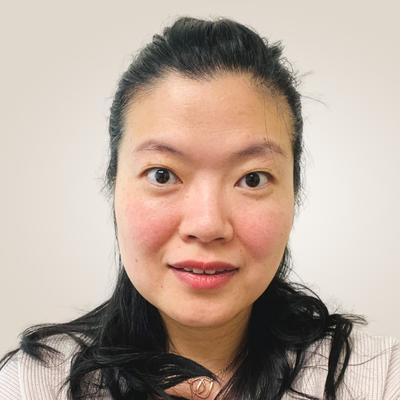 Amanda is the Procurement Manager with over 20 years experience in hotel management and development. Amanda leads the procurement of supplies for both the hotel and multi-family developments.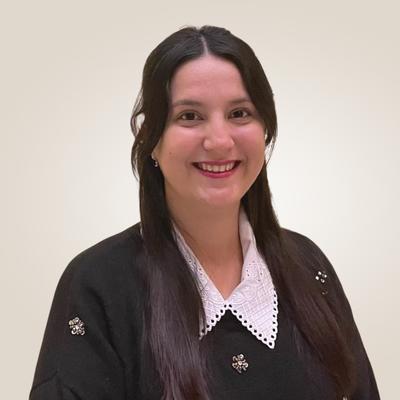 Mia is the Administrative Assistant for the team with a specialty in marketing strategies. Mia is responsible for general administration, reception and social media communications.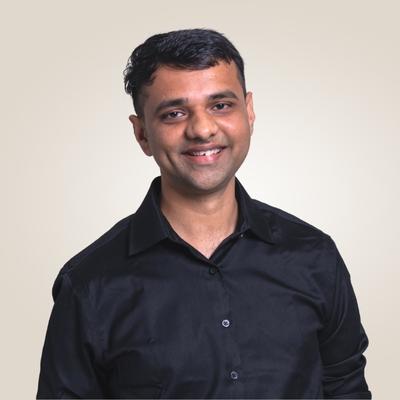 Vaibhav is a procurement specialist with a background in engineering and supply chain management. Vaibhav is responsible for the preparation of all construction contracts, budgets and schedules.