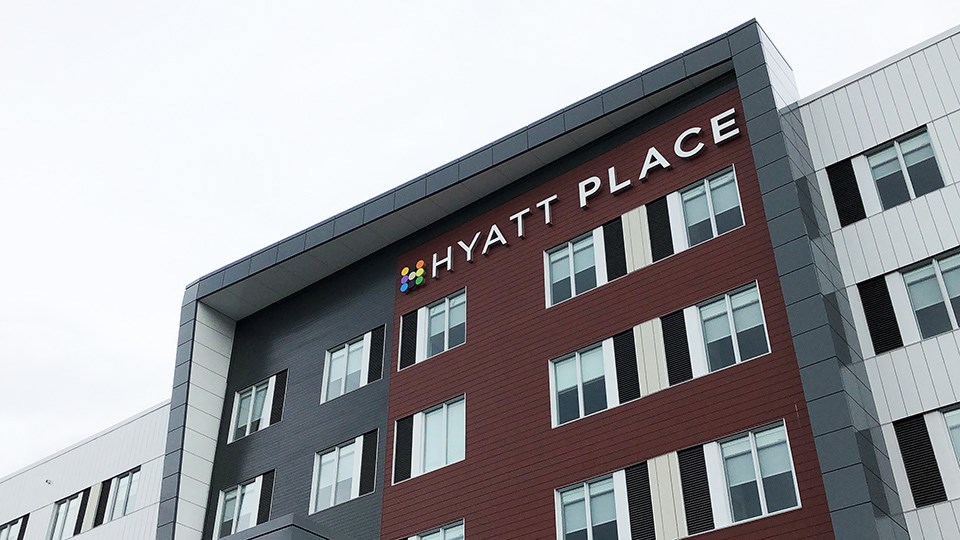 Hyatt Place Prince George
Location
585 Dominion Street
Prince George, BC V2L 1T7
T: 236.423.3324
For more information or for reservation inquiries please visit our website!
An Upscale Stay in the Gateway to the North
At Hyatt Place, we understand that every trip has a purpose, and every stay should be an opportunity to recharge and make the next day more successful. After all, you never settle, and neither do we.
The Hyatt Place Prince George opened during the Summer of 2020 and is a 104 room, 5-storey hotel in downtown Prince George and is currently under construction. This property features a complimentary fresh hot breakfast, indoor pool, business centre, lounge and outdoor parking.