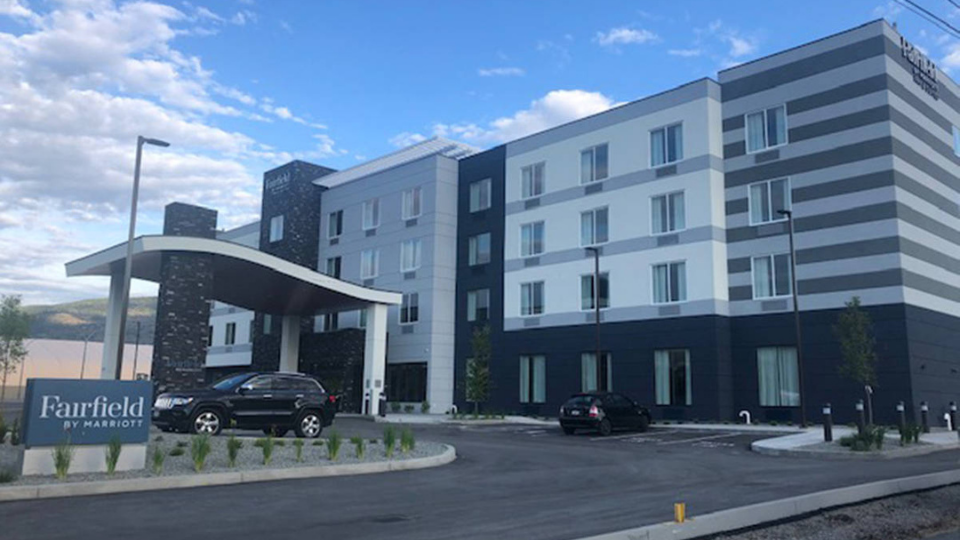 Fairfield by Marriott Inn & Suites Penticton
Location
602 Eckhardt Avenue W
Penticton, BC V2A 2B5
T: 236.422.0821
For more information or for reservations inquires please visit our website!
A Fabulous Destination
The Penticton Fairfield by Marriott hotel is a stunning 4-story, 98 room property. This limited service hotel features an indoor pool, complimentary breakfast, fitness facilities and complimentary parking.
The location in beautiful downtown Penticton is ideally situated close to sports centres, shopping and restaurants.
This hotel is a comfortable, well-appointed property for leisure and business travelers as well as sports teams.