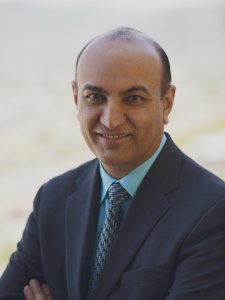 Ron Mundi
Founder, President, and CEO, Mundi Hotel Enterprises Inc. & Mundi Construction Ltd.
Ron Mundi is a visionary business leader in the hospitality sector who is skilled in financial projections, growth, hiring, and operations.
Ron transitioned from Vancouver to Kamloops in the year 2000. To date, he has taken ownership of a total of 26 British Columbia properties and four Alberta properties.
Ron's extensive background in finance and passion for business has allowed him to achieve an impressive streak of corporate transformations in the service, tourism and accommodations sector. Successfully owning and operating businesses for over 20 years has allowed Ron many opportunities, and he has found great personal pleasure in giving back to communities.
Ron volunteered his time and resources to Thompson Rivers University (TRU) since the year 2000 where he took delegates from TRU to India to promote the university to Indian students. At this time there were only five students from India attending TRU; today there are more than 1,250 students contributing over $50 million per year to the community. For seven years Ron was a director of the TRU Community Trust Board where he provided industry advice regarding expansion and direction for the university.
From 2016-2018 Ron was invited to sit on the PavCo Board of British Columbia as a director to assist in making economical decisions for BC Place and Vancouver Convention Centre that would maximize profits and community enjoyment. He was also invited to sit on the official panel in 2017 to review the Board of Directors for the First West Credit Union. In 2018 and 2019 Ron was invited to sit on the panel for the Western Canadian Lodging Conference.
With plentiful industry experience, an enthusiastic outlook, and an interest in growth in the hospitality industry, Ron feels confident that he is a valuable asset in transforming businesses in difficult situations and increasing their value.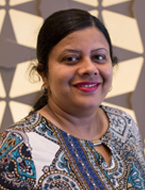 Adarsh Bachhal
Senior Vice President, Mundi Hotel Enterprises Inc.
Adarsh has been part of the Mundi Hotel Enterprises Inc. company since day 1 (over 20 years) and has greatly contributed to the growth of the company.  She holds a Diploma in Tourism from Thompson Rivers University and many other credentials.  Her day to day role includes overseeing the hotel operations and executing all the purchasing for the Mundi Hotel Enterprises Inc. properties.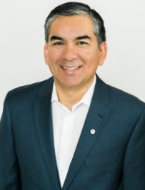 Ravinder S. Dhaliwal, CPA, CMA, BBA
Chief Financial Officer, Mundi Hotel Enterprises Inc.
Ravinder joined the Mundi Hotel Group on February 1, 2020 in a new role as the Chief Financial Officer.  In his CFO role, he oversees the finance department and is part of the leadership team reporting directly to Mr. Mundi.  Ravinder graduated from Simon Fraser University with a BBA and earned his chartered professional accountant designation in 2005.  He moved to Canada at the age of seven to Merritt, BC and has lived in Vancouver for 10 years before moving to Kamloops, BC in 1997.  His background includes 12 years in commercial & retail banking, 2 years as owner of Dairy Queen, 10 years as controller in Radio industry, 5 years as controller in fishing and golfing wholesale and 2 years as budget/project coordinator working directly with the project manager in the construction industry in downtown Vancouver. Giving back to the community is important to him and he has done this through his role as chair of IndoCanLinks Charity Golf Tournament for 22 years helping raise over half million dollars for the Royal Inland Hospital, Thompson Rivers University and overseas charities.  He was a chartered member of the Rotary Club of Kamloops Centennial serving for 5 years.  In 2020, Ravinder became a director on the B.C. Hotel Association board to serve and learn about the hospitality industry. In his spare time, he enjoys running, biking, wine and travelling.  He lives in Kamloops with his wife of 30 years and is a proud father of two professional adult children.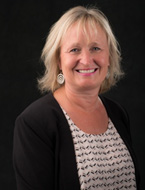 Angela Tasker
Regional Director of Sales, Revenue & Marketing, Mundi Hotel Enterprises Inc.
Angela became a part of Mundi Hotels in 2011, the same month the Coast Kamloops Hotel & Conference Centre was acquired, at that time an independent hotel. As Director of Sales she enjoyed being involved in branding the hotel, and the renovation process during the 9 million dollar property makeover. From there the next ten years were a delightful whirlwind in keeping up with Mr. Mundi's acquisitions, branding, re-branding and exploring the many opportunities he uncovered. She hired and supported the sales team for the hotels in their sale's activities, marketing and revenue goals.
In recent years Angela was honoured to be part of the planning for three new hotel builds and is very proud of the research, learning and actions she took to support their successful launches. Working with each of the brands she offered dependable information to create the front office systems, construct rate strategies and ensure compliance with brand policies for online content and marketing. These processes have become her professional passion projects.
Angela is a Director on the boards of the Kamloops Accommodation Association and Tourism Kamloops and enjoys the opportunity to work with industry colleagues and community leaders to grow the prospects for tourism within the Kamloops market.
Prior to working with the original team (family) at Mundi Hotels, Angela grew up in the industry learning from every experience, and succeeding in roles with Rocky Mountaineer Vacations, Tourism Whistler, and many years at Delta Hotels. She moved from Vancouver to Kamloops in 1999 with her husband and boys to enjoy the endless sunshine, quicker commuting and more living. In her leisure time Angela loves travel, or to play locally in the rivers, lakes and trails of Kamloops and socialize with her cherished family and friends.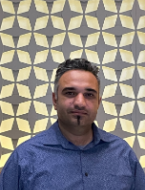 Parm Kandola
Senior Project Manager, Mundi Hotel Enterprises Inc.
Parm joins the team at Mundi Hotel Enterprises Inc. as an experienced project manager with a demonstrated history of working in the construction industry. His experience includes working on projects such as the 4 Points in Edmonton and Nisku, AB, the Holiday Inn Express & Suites in Spruce Grove, AB, and the Elements by Westin in Edmonton, AB among others. Parm is skilled in Negotiation Construction, Management, Project Planning and Project Management. Parm is a strong program and project management professional with a PMP focused in Project Management from the Alberta School of Business.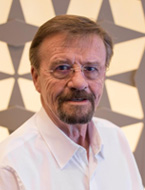 Bruce Holm
Project Manager, Mundi Hotel Enterprises Inc.
Bruce has Gold Seal Certification in Project Management and Supervision providing Mundi Construction with vast experience in building hospitality and multi residential projects throughout Western Canada and the US. Some of Bruce's past projects include The Metropolis, thirty one story residential tower, Triple One Dunsmuir, mid-size office tower built over multiple levels of below grade parking , YVR Airport parking structure, The YK City Center, residential and offices towers. Coronado Bay residential complex – multiple apartment buildings complete with club house and swimming pools. A portion of the Cancun Resort in Nevada as well as the Kananaskis Inn and the Marriott hotel in Penticton as well as many other projects including residential, hospitality, commercial and industrial. He has been involved with several of the recent Mundi Hotels expansion builds like the Fairfield Inn and Suites in Penticton, the Oliver Coast Hotel and the Hyatt Place in Price George. As a past member of a charitable group, Los Vaqueros, Bruce has been involved with YW and YMCA, the St. Jude organization helping those in need. During off time he spends time with his wife of many years and they try to visit family and grandchildren as often as possible – otherwise it's a good book and good cigar on the deck that is considered the best relaxation.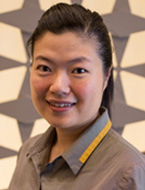 Amanda Sun
Assistant Project Manager, Mundi Hotel Enterprises Inc.
Amanda is from a business-oriented family, and worked as an Interior Designer for many years. Amanda completed her Tourism Degree majoring in Enterprise and Business Degree from Thompson Rivers University. She joined the company shortly after graduating, and has worked with Mundi Hotels for the last 20 years, working as a controller. She has also worked alongside Ron and been involved in every aspect of his construction projects. Amanda is currently working as an Assistant Project Manager with the Mundi Construction team.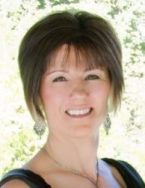 Tanya Tinker
Senior Sales Manager, Mundi Hotel Enterprises Inc.
Tanya joined Mundi Hotel Enterprises Inc. in October 2020 as a Senior Sales Manager after returning to her home roots of the Thompson Okanagan. She has worked in the hospitality industry for 20 years in a wide variety of roles after getting her degree in Business and Hospitality Management. In addition to Tanya's career in hospitality, her career path has included Commercial Insurance Account Executive with accreditation including Canadian Accredited Insurance Agent and Certified Risk Manager, as well as 2 years in banking. She has enjoyed many years of volunteering with her 2 boys' school programs and sport's teams both managing and coaching. Tanya loves to travel especially to experience the culture, the food and the wine. Tanya also loves outdoor activities and she is always excited to find new adventures and opportunities along the way.
Tanya, her husband Bill, their two sons and their son's wives live in Pritchard, B.C. on their first generation family farm.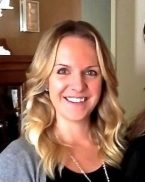 Chantelle Groenewegen
Regional Revenue & Marketing Manager, Mundi Hotel Enterprises Inc., on maternity leave until November 2021
Chantelle has been in the hospitality industry for over 10 years and has gained knowledge in many different areas of hotels.  She has found her true calling in her role of revenue and marketing and enjoys analyzing hospitality trends and creating fun, inspiring materials for the properties.  In her spare time she can be found relaxing with her animals, spending time with her family and/or enjoying a glass of wine.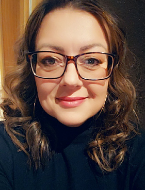 Robyn Twerdochlib
Sales Manager, Mundi Hotel Enterprises Inc.
Robyn has over 15 years of event experience. She got her start working as a Volunteer Coordinator & Guest Experience Manager at the Royal Aviation Museum of Western Canada. She has been at this property for 14 years and specializes in Corporate Events & Conferences/Tradeshows. Robyn's gift of organization, attention to detail, creative imagination, concept design and contagious enthusiasm have earned her a reputation for unparalleled excellence as an event planner. Robyn will ensure your concepts are executed flawlessly while maintaining a pleasant, calm, and helpful demeanor to ensure an amazing experience for you and your guests.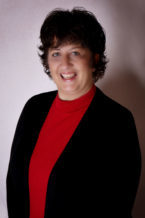 Sofia Demasi
Controller and Payroll Administrator, Mundi Hotel Enterprises Inc.
Sofia's passion for numbers has led her to a career in accounting.  As the Controller for Mundi Hotel Enterprises Ltd. she is responsible for month end and year end financial statement preparation along with all payroll related responsibilities.  She has worked in public practice, municipal offices and ran a business of her own. When she is not working she enjoys a glass of red wine from her deck overlooking the water.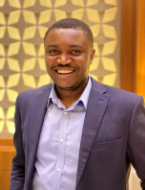 Princewill Doubeni
Operations Manager, Coast Kamloops Hotel & Conference Centre
Princewill has been in the hotel industry for many years.  Originally from Nigeria, he completed his BSc Business Administration (Nigeria) and moved his education to Thompson Rivers University where he completed his Master in Business Administration.  Princewill started at the Coast Kamloops Hotel & Conference Centre in 2018 as a Front Desk Agent and quickly moved up to the position of Front Office Manager.  He has been a valuable asset to our team and excels in his role.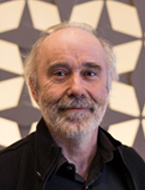 Klaus Langner
Head Maintenance Manager, Mundi Hotel Enterprises Inc.
Klaus has considerable years of experience in hotel industry as Maintenance Manager. He  experts in Electronics and Engineering. He keeps all the properties in top condition all the time. He is always willing to help and always has a smile on his face.  No task is too big or small for Klaus. He worked for Mundi hotels almost 20 years. He has been a valuable asset to our team and excels in his role.​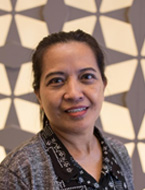 Evie Henderson
Head Housekeeper, Mundi Hotel Enterprises Inc.
Evie has been in Hospitality Industry more than 20 years. Evie keeps our entire housekeeping department organized and all the properties looking their best always. She is cheerful and full of energy every day. She always has positive attitude to face new challenges.  She has been worked for Mundi Hotel Enterprises Inc. for last 7 years. She has been a valuable asset for our team and she excels in her role.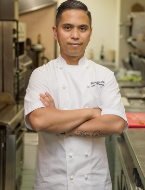 Romeo Oloresisimo
Executive Chef, Mundi Hotel Enterprises Inc.
Romeo began his career in the kitchen at the age of 17. He spent a large part of his career working in Vancouver and gaining his Red Seal at Vancouver Community College in 2008. He's won numerous culinary competitions in Vancouver and Kamloops. He's been at the Coast Kamloops Hotel and Conference Centre since 2010 and has built ROMEOs Kitchen + Spirits into a place to eat in Kamloops.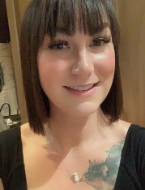 Nicole St. Godard
Food & Beverage Manager, Mundi Hotel Enterprises Inc.
Nicole holds an Events & Conventions Diploma from Thompson Rivers University and has been in the food & beverage industry for 16 years. She started out by serving and made a gradual move into management. Her enthusiasm for the food & beverage industry hasn't wavered in all of that time. She loves what she does and continues to enjoy each and every day at work.
Nicole worked with Romeo and the team at the Coast Kamloops Hotel and Conference Centre to build ROMEOs Kitchen + Spirits and is extremely proud of the venture. Nicole and the team at Romeos Kitchen + Uptown Chefs are proud to consistently work with the Kamloops Hospice and the Kamloops Food Bank to give back to the community. Nicole is extremely proud of relaunching the Breakfast with Santa initiative in support of the Royal Inland Hospital Intensive Care Unit. The team has had two very successful years and are looking forward to more to come. 
Nicole has two wonderful daughters and they are her entire world.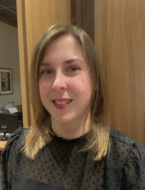 Christina LeCerf
Restaurant Manager, Mundi Hotel Enterprises Inc.
Christina was in the golf industry for 11 years and it wasn't until 5 years ago when she found her love for the food and beverage business. Her passion of being part of the food & beverage team stems from playing sports growing up and now just playing the occasional slow pitch or golf game on the weekends.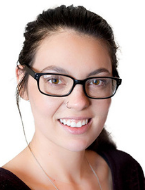 Alix Swint
Banquets Manager, Mundi Hotel Enterprises Inc.
Alix is our Banquet Manager and has been with Uptown Chefs since it all started, she is the brains of the operational side of putting on your event. She takes great pride in her work and providing the best quality of service. Her role is to over see the logistics of catering your event on the day of. Alix and her team will be with you every step of the way, from arriving to departing your event. Alix oversees the implementation of catering services and offers a large variety of experience.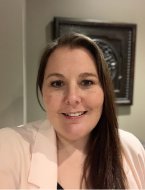 Lisa Jollymour
Food & Beverage Accounting Manager, Mundi Hotel Enterprises Inc.
Lisa has been with The Coast Kamloops Hotel & Conference Centre since September 2018 in the role of Accounting Manager and oversees the accounts payable and accounts receivable responsibilities for the company. She is a financial professional with over twenty years of experience in accounting and finance.  Lisa has significant experience in financial reporting and analysis, compliance, budgeting, risk management, IT management, human resources, payroll, and employee benefits. She is an expert in evaluating and improving processes to strengthen internal controls and compliance.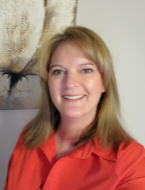 Wendee Copeland
General Manager, Hyatt Place Prince George
Wendee has been involved in the hospitality industry since 1994 in multiple provinces.  She is happy to be back in Prince George and to be part of such a wonderful community.  Learning everything about the front desk was a passion of hers and her love for Rooms Division just grew from there.  Helping people whether they were guests, fellow employees or community members is very important to her as she wants to make a positive difference in someone's day…every day.  When she is not immersed in the hotel world she spends her free time on the golf course, at the curling rink or with family.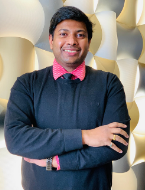 Siddharth Atalatti
General Manager, DoubleTree by Hilton Kamloops
Siddharth focused his education on the hospitality industry; with a BBA, a Post Graduate Diploma in Event Management, a BSc in Hotel Management and a Post Graduate Certificate in Hotel, Resort, and Restaurant Management. Siddharth has worked in the hospitality industry for over 8 years with having a strong background in Business Administration and Revenue Management. He started initially as a Starwood Preferred Guest floor Manager at the Sheraton Centre Toronto Hotel back in 2013. Understanding the scope and the potential of tourism industry in British Columbia, Siddharth moved out West and started working at the DoubleTree by Hilton Kamloops. After working in all departments and gaining the right operational experience he was appointed as the Director of Operations and Revenue Manager in 2019 and then progressed to the position of General Manager. In his free time Siddharth loves gardening and going on hikes.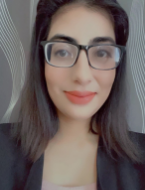 Chaman Benipal
Operations Manager, Coast Oliver Hotel
Chaman completed her Bachelor of Science in Physics and Mathematics in 2016 in Panjab University, India and in 2018 she has done Diploma in interior Decorations in Toronto, Canada. Chaman moved to Prince George and started at Ecolodge as Front Desk Agent in 2019 with us and Later same year she moved up to the position of Front Desk Manager in Coast Oliver Hotel. After two years hard work, her positive attitude and strong teamwork ability made herself to step up to the position of Operations Manager in Coast Oliver. She has been a valuable asset to our team and excels in her role.​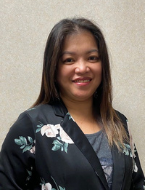 Mary Ann
Operations Manager, Coast Edmonton Hotel & Conference Centre
Mary Ann has considerable years of experience in hotel industry, personnel management and administrative support. She completed Bachelor of Science in Electronics and Communications Engineering in 1998 and also completed Bachelor of Science in Computer Science in 1994 in Philippines.  Recently she has done post graduate in Hospitality Business Management in Calgary. Mary Ann started at the Cedar Park Inn as Front Desk Manager in 2018 with us and same year she moved up to the position of Operations Manager in Coast Edmonton Hotel.  She has been a valuable asset to our team and excels in her role.​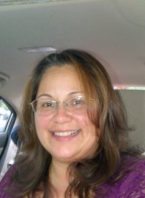 Bernadette Edmunds
Front Desk Manager, Coast Lethbridge Hotel & Conference Centre
Bernadette has been in the hotel industry for over 21 years.  The first 15 years were spent in the Ottawa Valley where she is from.  Once moving to Alberta with her family, she joined Mundi Hotel Enterprises in Lethbridge and hasn't looked back.  She has worked diligently for the company for the last 6 years.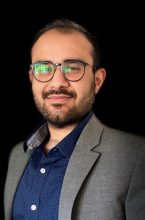 Chandan Sehgal
Operations Manager, Best Western Cedar Park Inn
Chandan started with Mundi Hotel Enterprises Inc. as the Aberdeen Liquor Store supervisor back in 2017.  With a dual degree in Business and forte in customer service, he strongly believes in keeping your head straight and welcoming all the opportunities that life provides you with. Chandan has taken on Travelodge by Wyndham Edson, as the General Manager in 2020 and is a strong addition to the hotel. June 2021 Chandan decided to take the opportunity to move to Edmonton and work as Operation Manager in Best Western Cedar Park Inn which has 195 guest rooms with restaurant and VLT Lounge onsite full services hotel.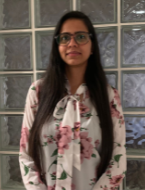 Yachika Kapoor
Operations Manager, Travelodge by Wyndham Edson
Yachika Kapoor has done bachelors and master's in Biotechnology from India. Yachika came to Canada in August 2019 as a student and have done 2 post graduate certificates in Project Management and Business Management respectively. Yachika started working with Mundi Hotel Enterprises as Operation Manager at Travelodge Edson in June 2021.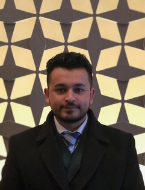 Sahil Tiwari
Operations Manager, Travelodge by Wyndham Prince George
Sahil has worked his way up from a guest service agent to a manager at Riverland Inn & Suites in Kamloops. During his time with the Mundi properties he has proved to be capable of pushing his limits and taking risks. He has worked in the service industry for close to five years and, at a very young age, established his career path in the same field. His potential and hard work are assets to our company.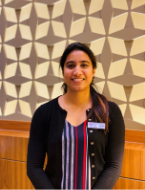 Priya Rao
General Manager & Sales Manager, Riverland Inn and Suites, Kamloops
Priya has worked with the team at Mundi Hotel Enterprises Inc. where she has lent her talents to various departments including the front desk and revenue and marketing areas. Priya has recently become the new General Manager and Sales Manager at Riverland Inn and Suites in Kamloops. We know that she will excel in this new role.